Cortisone injections make up a very important part of the treatment of shoulder injuries as it is a potent anti-inflammatory medication. In combination with active rehabilitationRehabilitation is the process of helping a person regain strength and function after an injury. This More, these injections can improve your symptoms. Acute inflammation (like acute bursitis) and degenerative joint and tendon disorders are two common musculoskeletal ailments that can benefit from cortisone injections.
What happens if a cortisone shot in the shoulder doesn't work?
It is not uncommon for the cortisone shot to not work. Every patient responds differently to different treatments and thus, this does happen.
The main reason for this could be that the injection has failed to reach the specific target tissue. Usually, to avoid this, doctors use X-ray or ultrasound-guided techniques.
Since cortisone is primarily an anti-inflammatory, it will work only if there is an inflammation to suppress. If the primary aetiology of the pain is not inflammation, a cortisone shot may not prove to be beneficial.
Sometimes, a single dose of cortisone is not enough. In this case, the doctor may decide to try a second injection. This is usually done four to six weeks after the first injection. However, it must be noted that cortisone does not heal the underlying pathology so symptoms may flare up after the effect of the steroid subsides.
Cortisone shots should reduce pain and inflammation in the shoulder, which means increasing your shoulder's range of motion.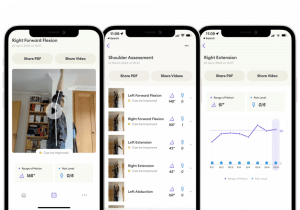 More on Cortisone Shots