TAKE CONTROL OF YOUR SHOULDER RECOVERY FROM HOME
Assess your shoulder in 5 minutes
Recover faster
Share progress and give new insights to your Doctor / PT / Physio to help you recover faster.
They'll make better informed decisions for your recovery based on accurate measures in Reflex Health.
Our AI will measure
your shoulder's range of motion accurately.
Using just the selfie camera of the iPhone or webcam, we can measure, record and track your shoulder range of motion.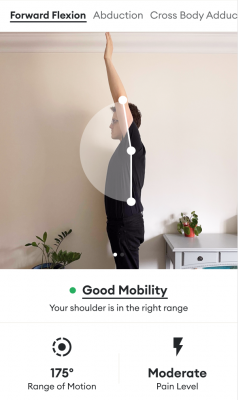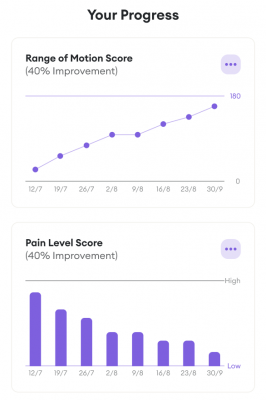 Reflex Health is a digital physio for measuring range of motion and tracking shoulder pain. That helps you understand your shoulder injury recovery.